We spoke to Mark Ecob, Creative Director of MECOB, a design studio for book publishing based outside of London. We learned about the company's core principles, Mark's design process and a fascinating collaboration with the late Iain Banks.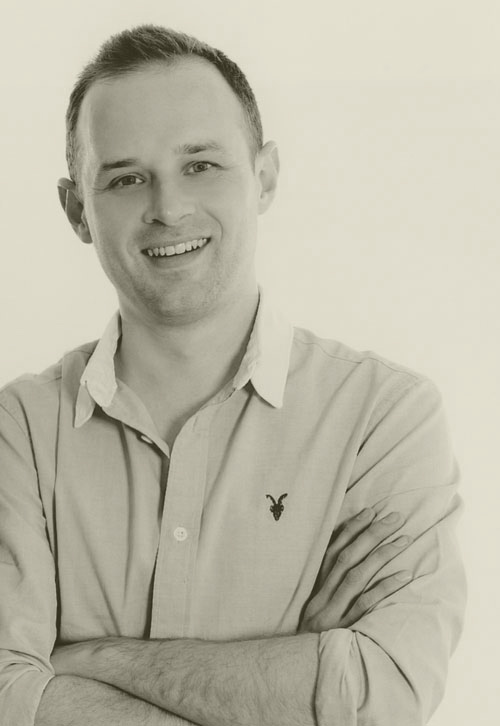 1. What are the core principles behind MECOB design studio? What does an average day at the office look like?
I work out of our home studio in Frome with my partner Rosey, and in London with Unbound every other week. Our days mesh children and design, and we're getting a really nice balance so neither suffer. I blogged about my typical day recently, here.
We are a constant work-in-progress, because I don't think we'll ever stop learning about design and running a business, but the big things we work by are:
Versatility

Combining creativity and practicality

No ego

Trying new things
2. How do you begin the design process? Do you read every book you design for?
It starts with a cup of tea, reading the book and talking to the client.
After having a selection of stupendous ideas which take in all of that information, I make some visuals to send them, usually digitally.
If they're approved, I put full cover artwork together ready for print, taking a rough idea through to a fully realised package.
I try and read every book, I think I owe it to the author really, but there has been the odd occasion where it's actually hindered the design which was interesting.
3. You're now also Associate Art Director for Unbound. What effect do you think great cover design has on crowdfunded and self-published books?
Having a great cover gives an author confidence, and for indies it means they can compete with the big boys. So I guess it's helping to level the playing field and enrich a changing publishing landscape.
In a broader sense, it's good for standards. We're seeing covers designed for independents and crowdfunded books winning awards and getting noticed, some of ours among them I'm proud to say.
Is there a different level of author involvement compared with bigger publishing houses?
Definitely. By being directly connected to the author it can be much more enjoyable, but also more challenging. It's an art balancing industry expertise and publishing strategy, with an authors personal view – you're telling them what to put on the front of their creation, so it requires a light touch (most of the time).
4. What was your most challenging project to date? The most enjoyable?
The most challenging was actually the most enjoyable project, and that was the rebrand of the late Iain Banks.
We won the pitch to redesign his backlist based on our 2012 cover for Stonemouth, at the time his latest paperback. Our approach was to show a moment of tension from the book, in this instance some pre-jump feet on the edge of the Forth Road bridge (read the book to find out more, it's excellent). It was a scene you just couldn't find without setting up a photo shoot costing thousands, so we had to achieve a very unlikely scene from stock image sources whilst being true to the writing.
We replicated this process for 15 books. 160-odd roughs and an intense year later we had a fantastic body of work and a new love for his writing. Anyone who knows them will tell you that they vary greatly, from his defining work The Wasp Factory, along Espedair Street and down The Crow Road.
Tragically, Iain banks was diagnosed with cancer whilst writing his last book The Quarry (ironically about a terminally ill man with cancer, which Iain found darkly funny as was his way) but was kind enough to sign a first edition for us 'To Mark, with thanks, Iain' on 14th May 2013, just a few weeks before he died.
5. Do you think book cover design has become a more accessible career with the advent of self-publishing?
No, but I think great design is now more accessible for self-publishers.
I don't think there is any substitute for a designer understanding a books core and bringing it to life with a beautiful image, and that takes creativity, skill and experience. Authors who design their covers in Word are making a mistake (check out Kindle Cover Disasters on Tumblr if you don't believe me).
Individual designers are enjoying a kind of fame for their work, with so many fantastic creatives available though platforms like whitefox, there really is no excuse not to access the professional help to suit your project perfectly.
Like what you see? Share with a friend.